Serves 2
Ingredients:
8oz Wagyu Sirloin Steak
1 x pomegranate
20g of Kale
2 x red apples
½ cucumber sliced
Handful of cherry tomatoes chopped
Olive oil
Lemon juice
Salt and pepper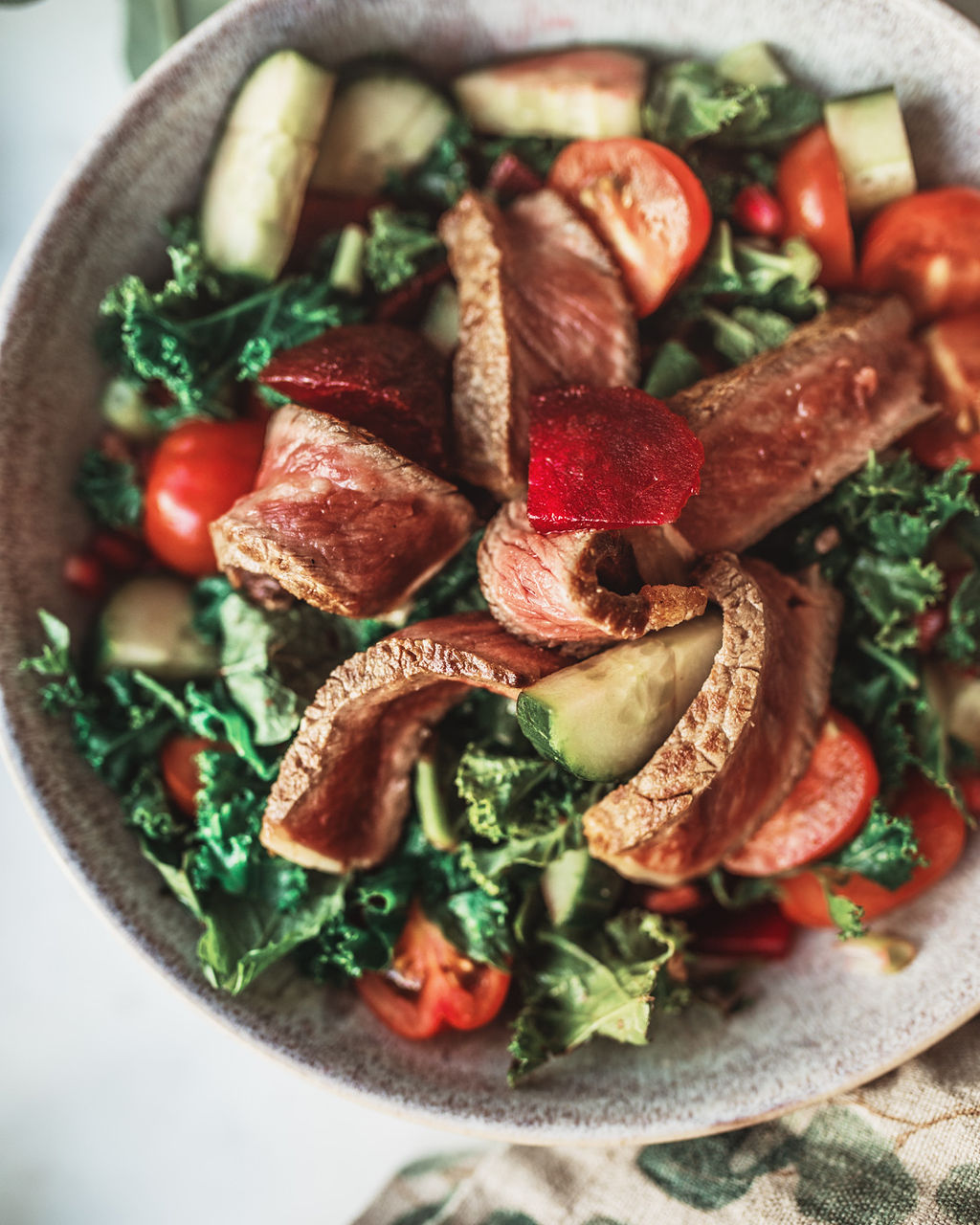 Method:
1. Cook the Wagyu sirloin to your preference, we recommend cooking steaks medium rare.
2. Steam the kale slightly and season with salt and pepper.
3. Add the kale, fresh pomegranate, chopped apple, chopped tomatoes and cucumber to a salad bowl. Mix altogether with fresh lemon juice, olive oil, salt and pepper. Optional: dress with a honey and mustard dressing.
4. Slice the sirloin and place on top of the salad and enjoy.