Serves 4-6
Ingredients:
8 x original or horseradish sausages
1 x sliced onion (white or red)
Batter:
100g plain flour
2 x eggs
150ml semi-skimmed milk
Gravy:
1 x onion, finely sliced
1 tbsp vegetable oil
2 tsp plain flour
2 tsp English Mustard
2 tsp Worcestershire Sauce
1 x vegetable stock cube, made up to 300ml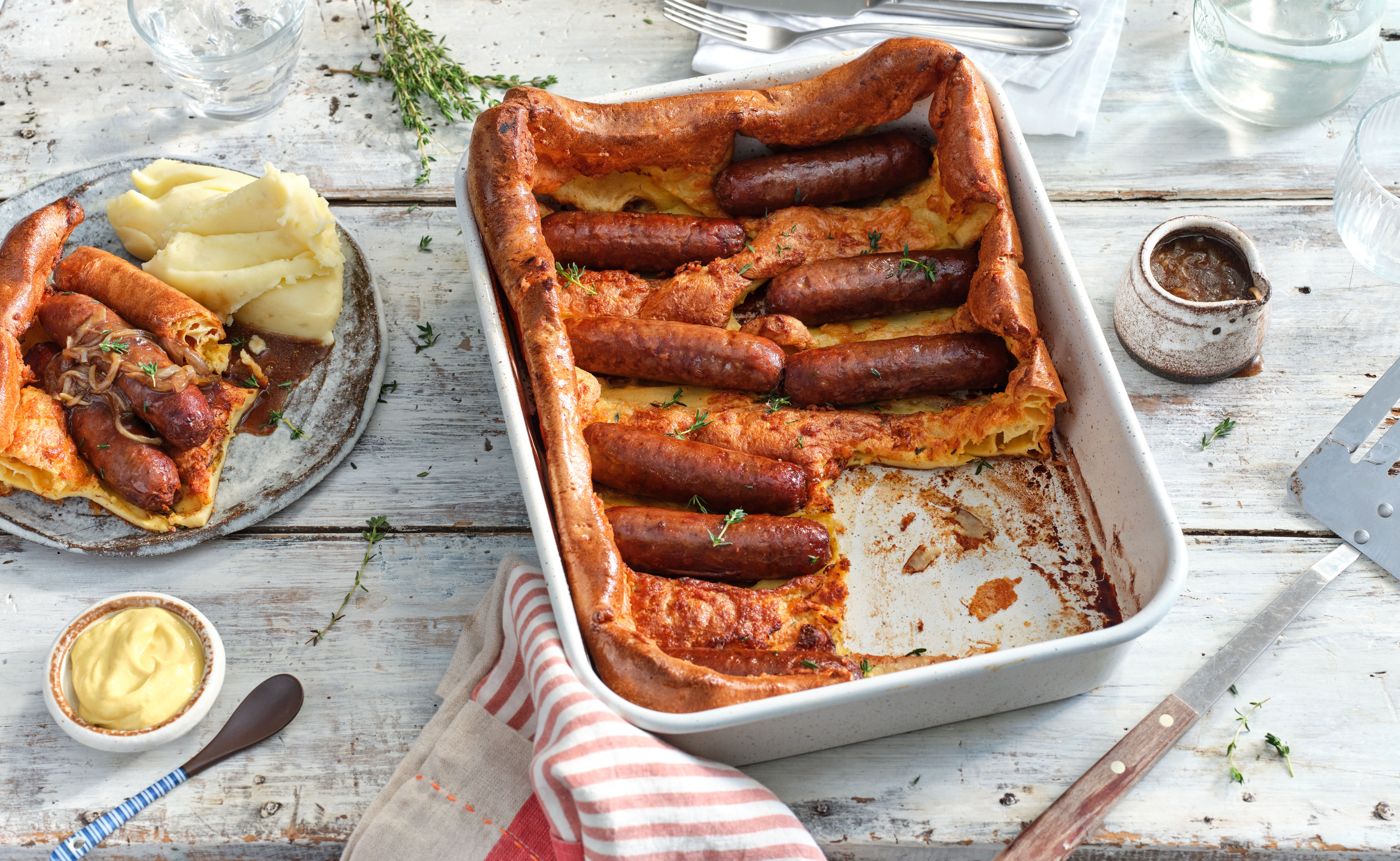 Method:
1.Preheat oven to gas 7, 220°C.
2.First make the batter, put the flour in a bowl, add the eggs and slowly mix in the milk then beat until smooth.
3.Put the sausages in an ovenproof baking dish, scatter over the sliced onion and drizzle over the oil. Roast for 15mins.
4.Remove the dish from the oven, pour the batter over and around the sausages then return to the oven and cook for a further 35mins or until the sausages are cooked through and the batter is golden on top.
5.To make the gravy, heat a deep frying pan or saucepan and fry the remaining onion in the oil for 5 minutes until golden. Sprinkle over the flour and cook, stirring until thick. Add the mustard, Worcestershire sauce and, gradually, the stock, stirring until smooth and thickened to your liking.