Ingredients
1 x pack of Warrendale Wagyu Sausages- 6 sausages
Quail eggs or chicken eggs
Beef tomatoes
Wagyu Black pudding or black pudding
Smoked back bacon
Posh beans- tinned butter beans, tinned chopped tomatoes, coriander, salt and pepper and paprika.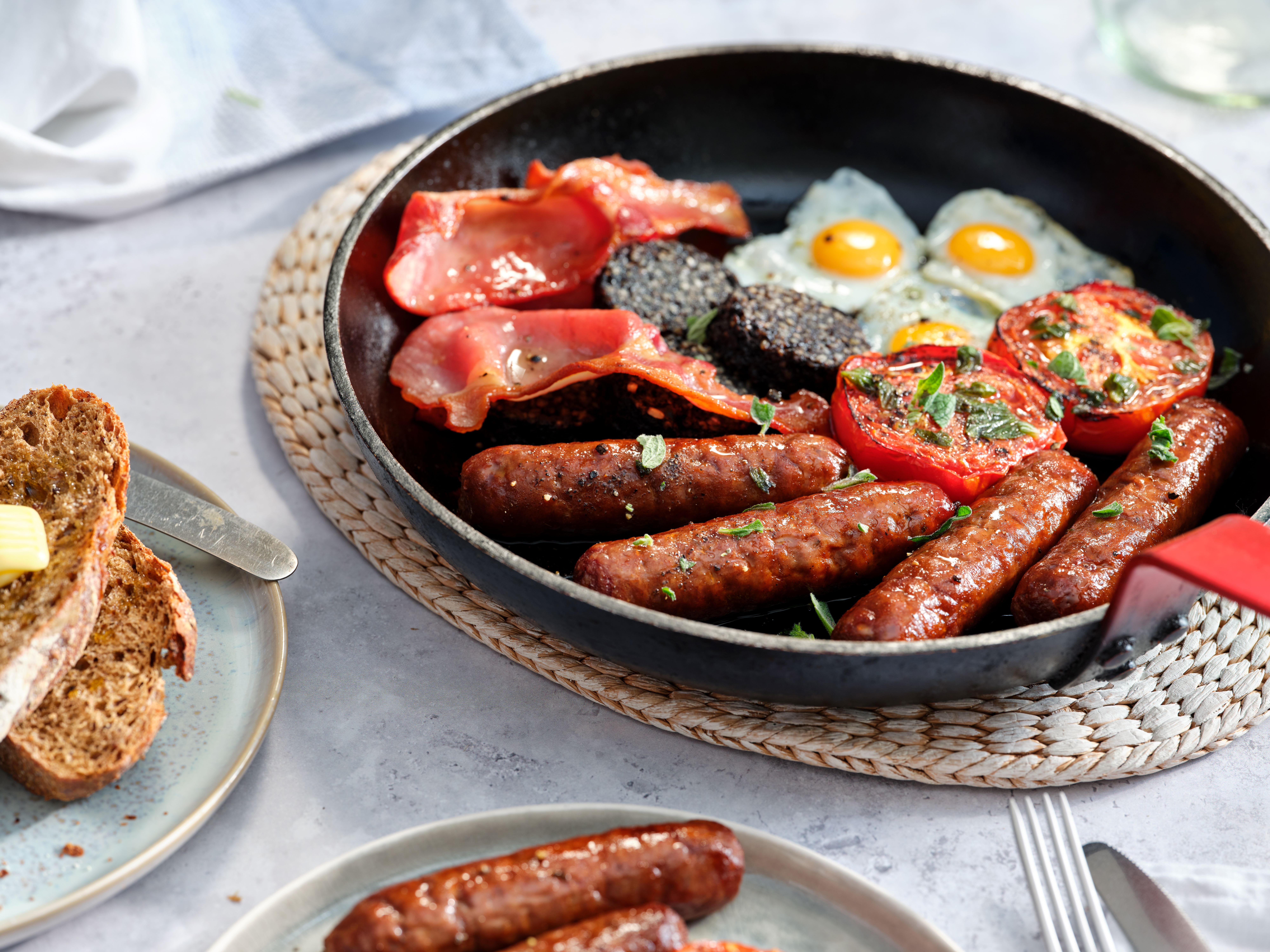 Method:
Sausages:
Pan frying:
Add drizzle of oil to a frying pan. Fry the sausages on a medium heat for 14-16minutes, turning occasionally.
Oven Cook:
Preheat oven to 180°C, Gas Mark 5. Place the sausages on a baking tray in the centre of the oven and cook for25-30mins, turning halfway through.
Other brunch parts:
Fry either chicken eggs or quail eggs, pan fry a beef tomato and grill back bacon .
Posh Beans:
Add butter beans in a saucepan, with chopped tomatoes, salt and pepper, paprika and fresh coriander, bring to boil and then simmer to 10 minutes.
Serve all of brunch items on a plate or directly fresh from a frying pan, serve with sliced toasted sourdough and butter on the side with a glass of fresh orange juice or even treat yourself to a mimosa!