What you Need:
Serves 2
1 x 8oz Wagyu Rump Hearts
1 x tbs Wagyu Beef Dripping
25g Walnuts
1 small pack of cooked beetroot
1 small pack of Pomegranate Seeds
2 x peeled and halved banana shallots
100ml Water
100g Cavolo Nero
2 x section of Vine Tomatoes
100g Washed and peeled sprouts
½ packet of fresh Blackberries
180ml Olive Oil
25ml Balsamic Vinegar
50g Butter

For the Dressing
Blend the blackberries with the oil, balsamic vinegar and a pinch of salt and sugar to taste.
For the Steak and Salad
1.Heat a large frying pan (with a lid) and add half the Wagyu Beef Dripping.

2.Lightly season your steaks and fry for 90 seconds on both sides in the hot pan, once cooked rest the steaks on a board.

3.Once the steaks are removed lower the heat and add the halved shallot into the same pan to caramelise.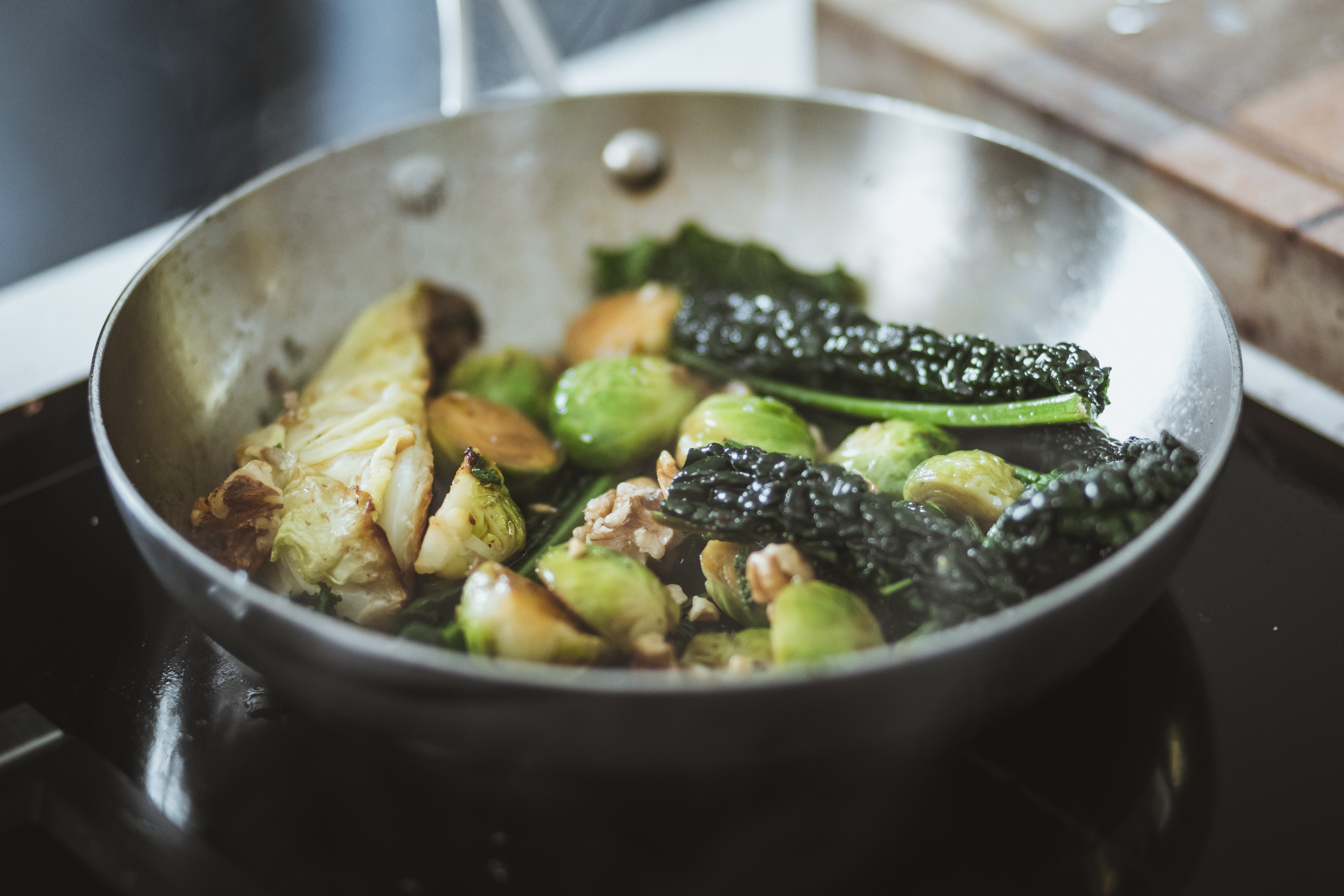 4.Then add the Cavolo Nero, peeled and halved sprouts with the butter and a slight seasoning. Once the butter is melted add the 100ml water and cover over with the lid to steam for a couple of minutes (until the sprouts have started to soften).

5.Remove your beetroot from the packaging and quarter.

6.After a couple of minutes remove the lid form the pan, add the quartered beetroot and toss, then add the vine tomatoes to soften.

Add the walnuts (you may want to crush a few so they aren't too big).

7.Mix everything together to take in all the flavours and plate up.

8.Once all the salad if out of the pan place the rested steaks back into the pan on a high heat.

9.Cook for 20 seconds on either side (or longer if you like them more than medium rare).

10.Once cooked calve nicely and lay them over the salad.

11.Drizzle over your dressing from earlier and sprinkle on the pomegranate seeds and enjoy.