WAGYU MEXICANA STEAK BURGER
What you need:
1 x 6oz Wagyu Steak Burger
1 x slice of Mexicana cheddar
1 x Brioche Bread Bun
2 tsp of Charlie & Ivy's Chipotle Mayo
1 x Avocado
1 x Handful of Padron Peppers
1 x lime
3 slices of Wagyu Pepperoni
1 tsp of Wagyu Beef Dripping or splash of oil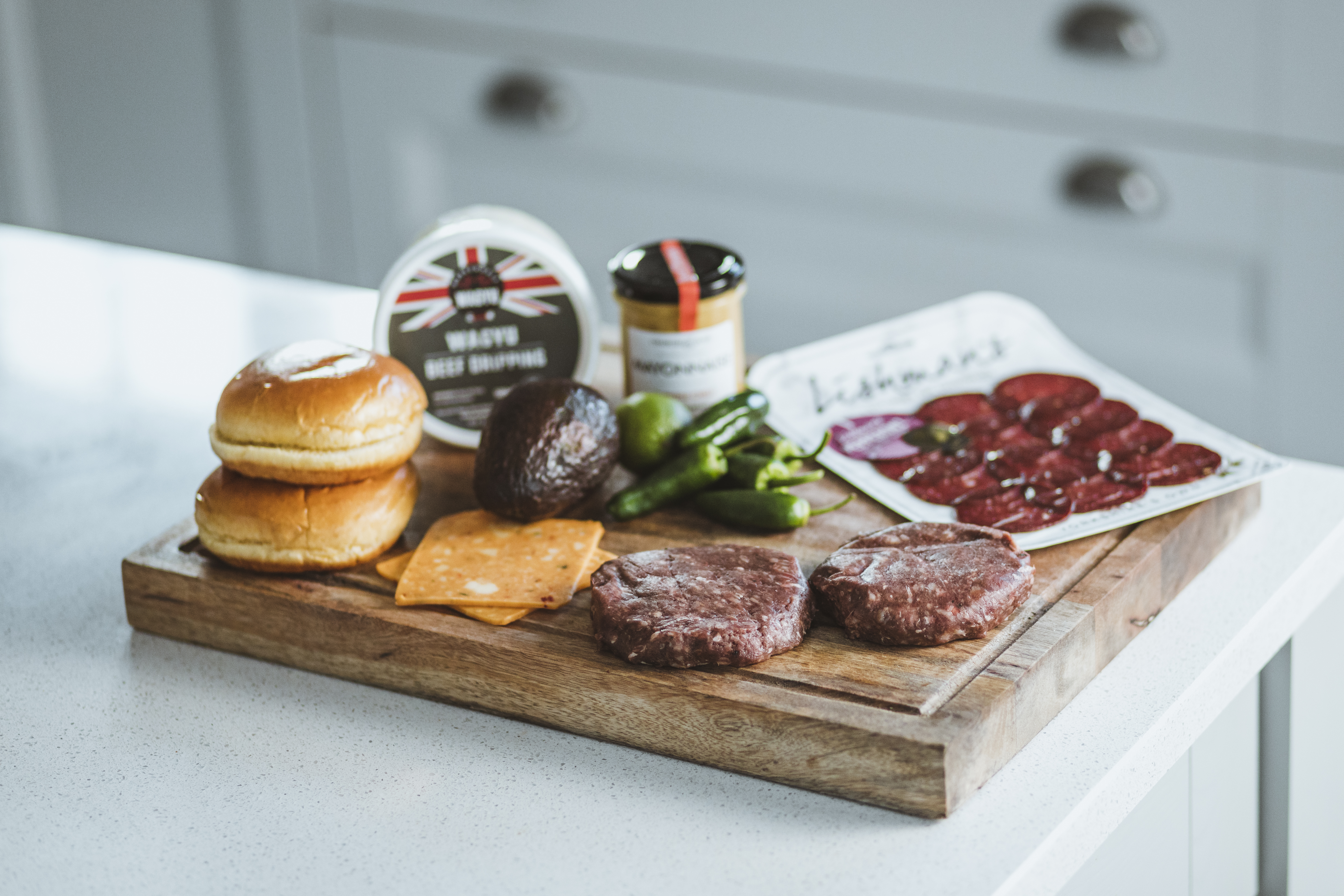 Method:
1.Add a frying pan to medium heat and toast off the bun. (Do not add any dripping or oil for this)
2.Once the buns are toasted remove from the heat.
3.In the same pan cook your burger for 3 ½ minutes each side.
4.When the burger is cooking, it's time to make the smashed avocado, in a bowl add the peeled and de-stoned avocado and with the zest and juice of 1 lime and mash all together.
5.After 6 minutes of cooking add the cheese to the burger (if you have a frying pan with a lid place the lid over for a steamed finish to help melt the cheese)
6.Once the cheese has melted add the 3 pieces of pepperoni to the top.
Assemble your Burger:
1.On the bottom of the bun place a generous dollop of the smashed avocado.
2.Now time for the burger topped with the Mexicana cheese and pepperoni.
3.On the bun lid add a large spoonful of Charlie & Ivy's Chipotle Mayo.
4.Assemble the burger together and Enjoy.
(serving suggestions chips and Padron peppers)