A weekend treat for the hungry, the hungover or for those who can't quite muster the energy to make anything else.
You will need:
A pack (or two, depending on how many you wish to make) of Wagyu Meatballs
2 garlic cloves (crushed)
4tsp of olive oil
½ a red onion, finely chopped
3 beef tomatoes, roughly chopped
1 tbsp of tomato puree
2 tbsp of freshly chopped parsley
Salt
Pepper
One small baguette
Grated mature cheddar cheese
Firstly, warm a frying pan with olive oil to a medium heat, place in the meatballs and fry for 5 minutes. Frequently turn the meatballs and browned all over and the juices run clear.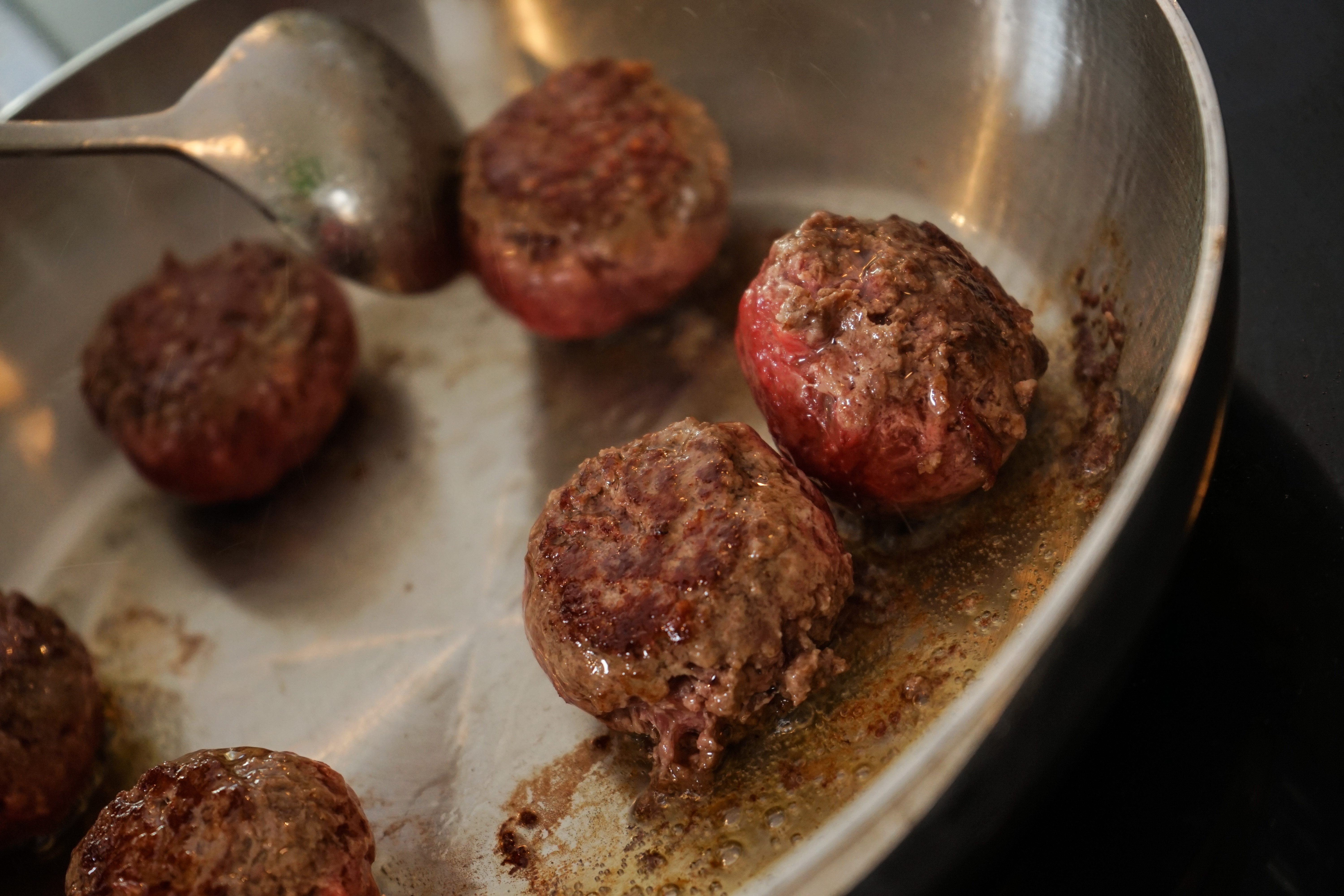 Remove the meatballs from the pan and set aside to keep warm.
Using the same pan, add the onion and garlic and soften for 2-3 minutes, then add the tomato puree and chopped tomatoes. Season with salt and pepper to taste and simmer for a further 4-5 minutes.
Add the meatballs back into the pan to warm through and add the chopped parsley, stir through. If you are wanting the full experience, take your chance to add grated cheddar cheese on top and allow to melt!
Place the meatballs into a freshly toasted baguette that has been cut in half length ways to create your hunger-busting Wagyu meatball sub.