A beefy twist on a spicy Mexican favourite, step aside chicken breast – Wagyu steak is here to stay!
You will need:
500g of Wagyu Stir Fry steak strips
1tbsp of olive oil
2 yellow peppers (deseeded and thinly sliced)
2 red peppers (deseeded and thinly sliced)
2 red onions (thinly sliced)
400g tin of red kidney beans
200g cherry tomatoes (halved)
1 tsp ground cumin
1 tsp ground coriander
1 tsp smoked paprika
Fresh coriander, roughly chopped
1 red chilli, chopped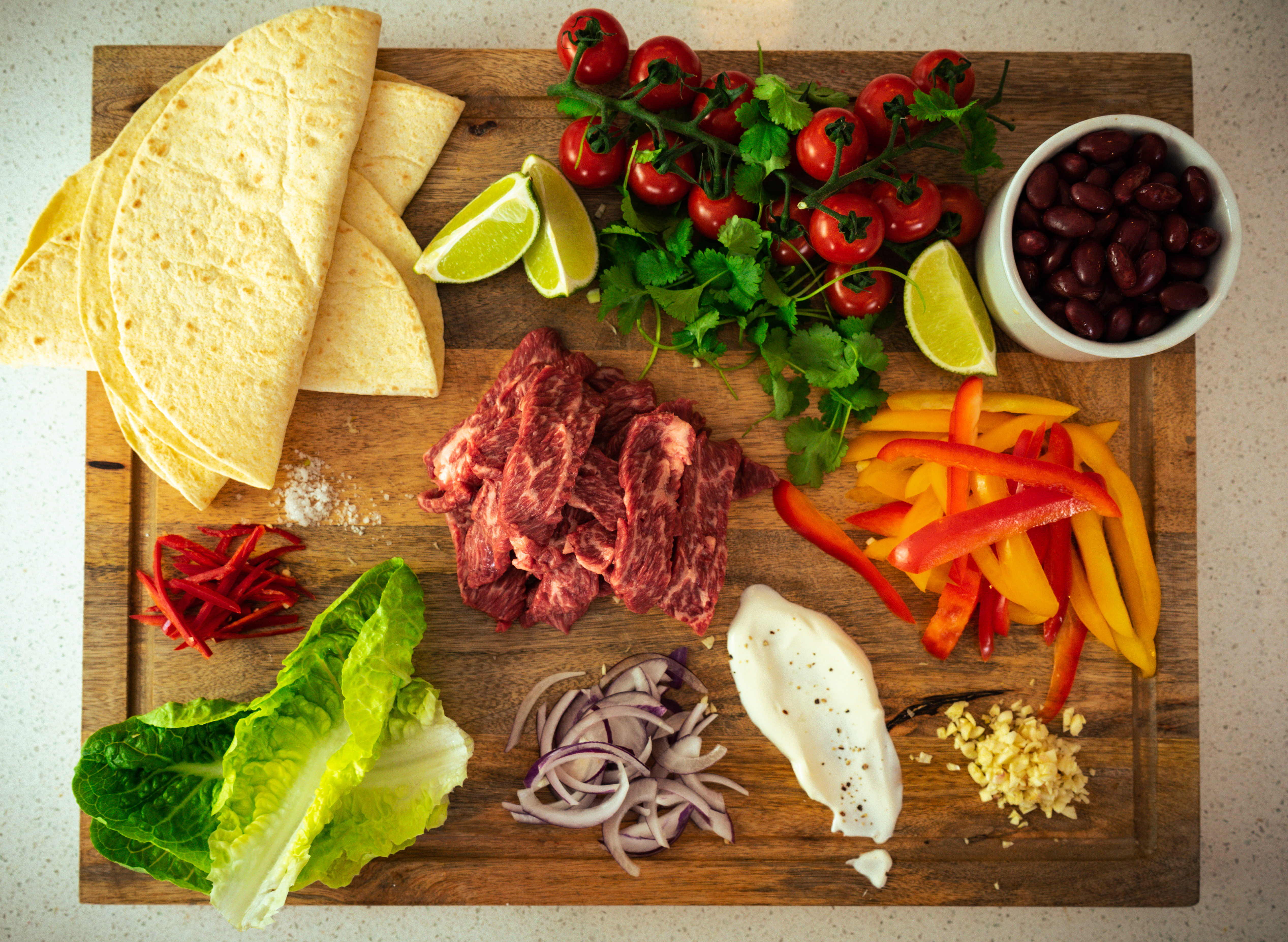 Start by seasoning the Wagyu steak strips with salt and pepper.
Heat a large frying pan to a medium heat with olive oil and stir fry for 2 minutes, do not cook the steak all the way through at this stage. Remove the steak strips from the pan and set aside to rest.
To the same pan, add a little more oil, peppers and red onion to the pan and stir fry for 5 minutes, or until just softened, then add the cumin, coriander and paprika. Season to taste with salt and pepper and cook for 1 minute.
Stir in the kidney beans, cherry tomatoes and rested steak strips.
Cook for a further 2-3 minutes, or until the beans and beef are hot, stir in the chopped chilli at the last moment.
Take off the heat, scatter over the chopped coriander, and a squeeze of lime.
Serve in warmed tortilla wraps with shredded lettuce and sour cream!