What you need:
1 x 6oz Wagyu Steak Burger
2 x slices of cheese
1 tbs Bloody Mary Ketchup (or Heinz)
1 tbs American Mustard
1 x Brioche Bread Bun
1 x small whole white onion
1 x sliced gherkin
1 sliced beef tomato
2 x thinly sliced lettuce leaves.
1 tsp of Wagyu Beef Dripping or splash of oil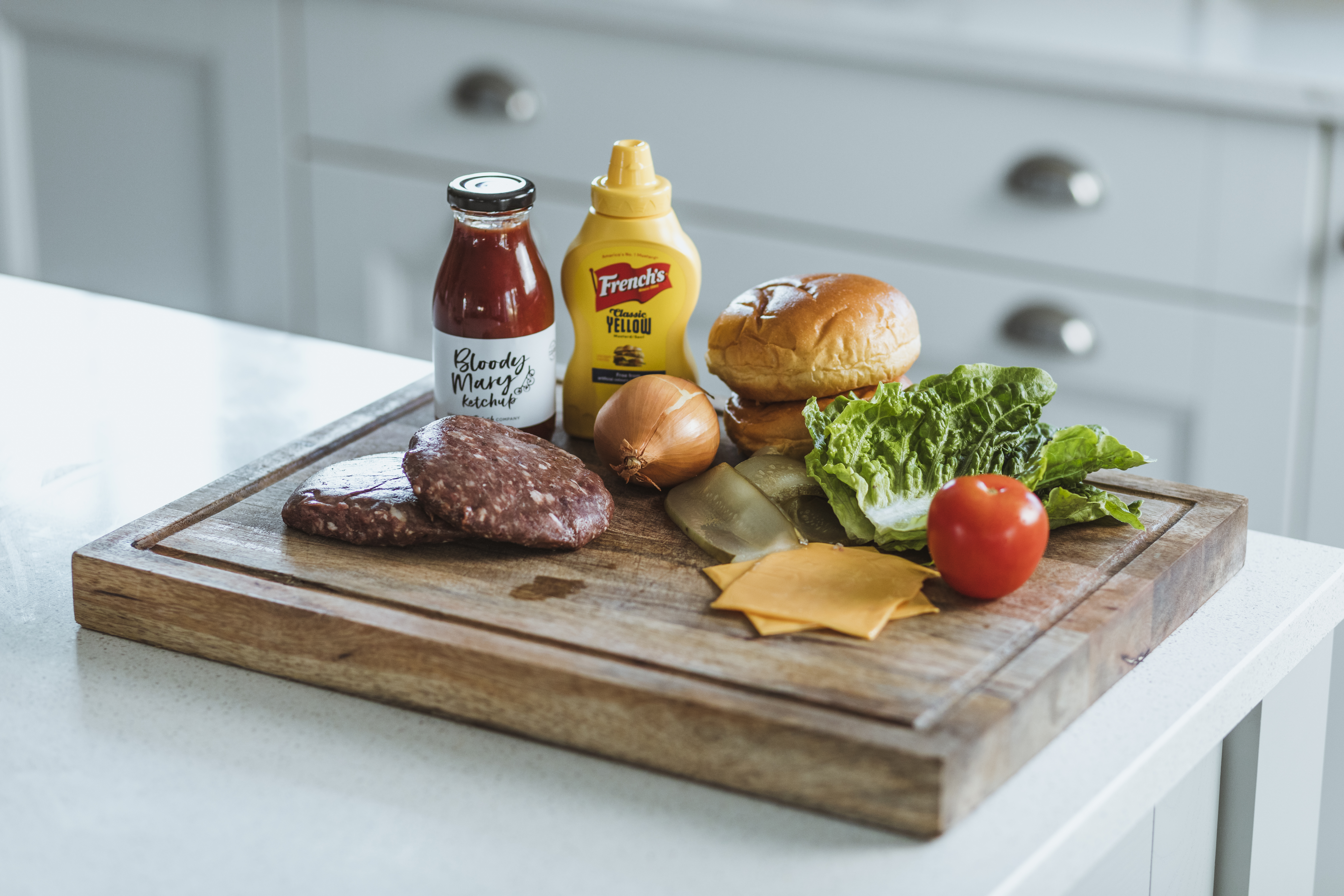 Method:
1.Thinly slice the onion.
2.Add a frying pan to medium heat and toast off the bun. (Do not add any dripping or oil for this)
3.Once the buns are toasted remove from the heat.
4.In the same pan fry the sliced onions on a medium heat with a splash of oil or wagyu beef dripping until softened and just starting to take colour.
5.Remove the onion from the pan once cooked.
6.In the same pan again cook your burger for 3 ½ minutes each side.
7.After 6 minutes of cooking add the cheese to the burger (if you have a frying pan with a lid place the lid over for a steamed finish to help melt the cheese)
Assemble your Burger:
1.On the bottom of the bun place the mustard.
2.On top of the mustard goes the lettuce, tomato and gherkins.
3.Now time for the burger.
4.Add a generous spoonful of the onions and a dollop of ketchup and you are ready to serve.